Step 1
Add some item(s) into your Shopping Bag.
Select the size, color or quantity if necessary. For some items, we may recommend a size for you. Just click Check My Size;

Click on "ADD TO Cart".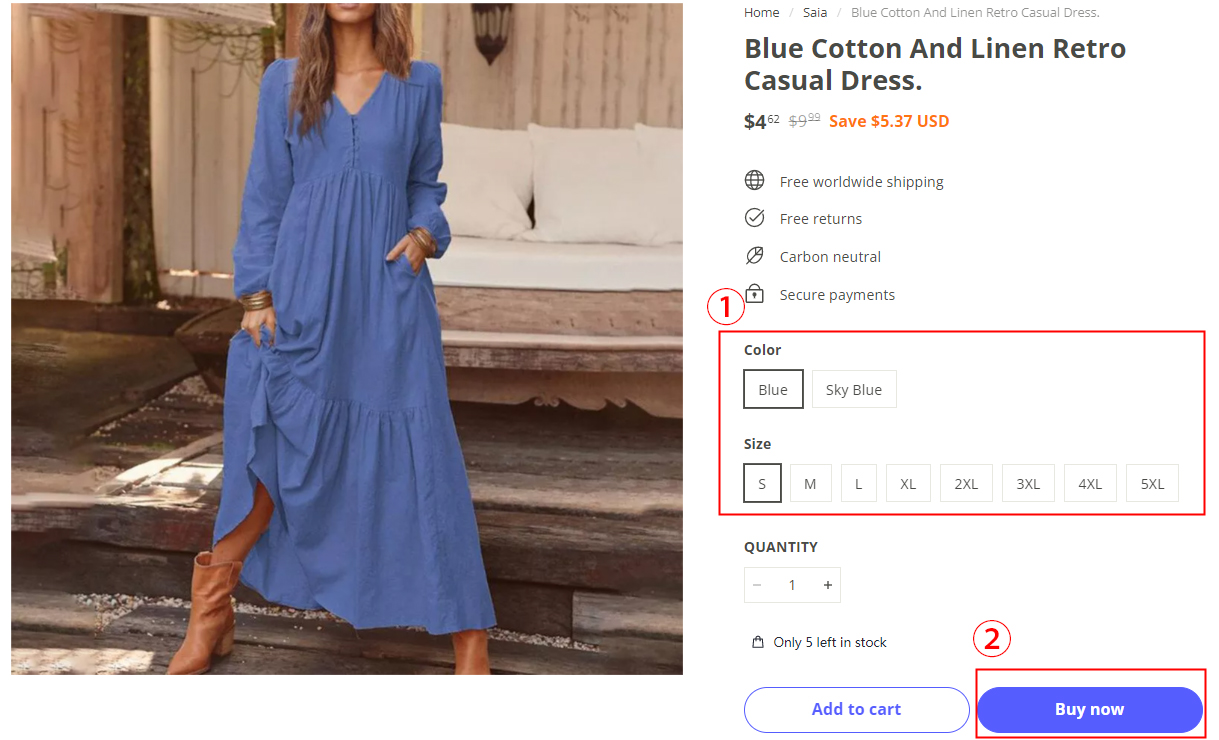 Step 2
Check out when item selection is completed.
Click the Shopping Cart button to review the item(s) selected and make some modifications if necessary;

Click on "CHECKOUT" if you are ready to place the order. Otherwise, click CONTINUE SHOPPING.
On the product pages.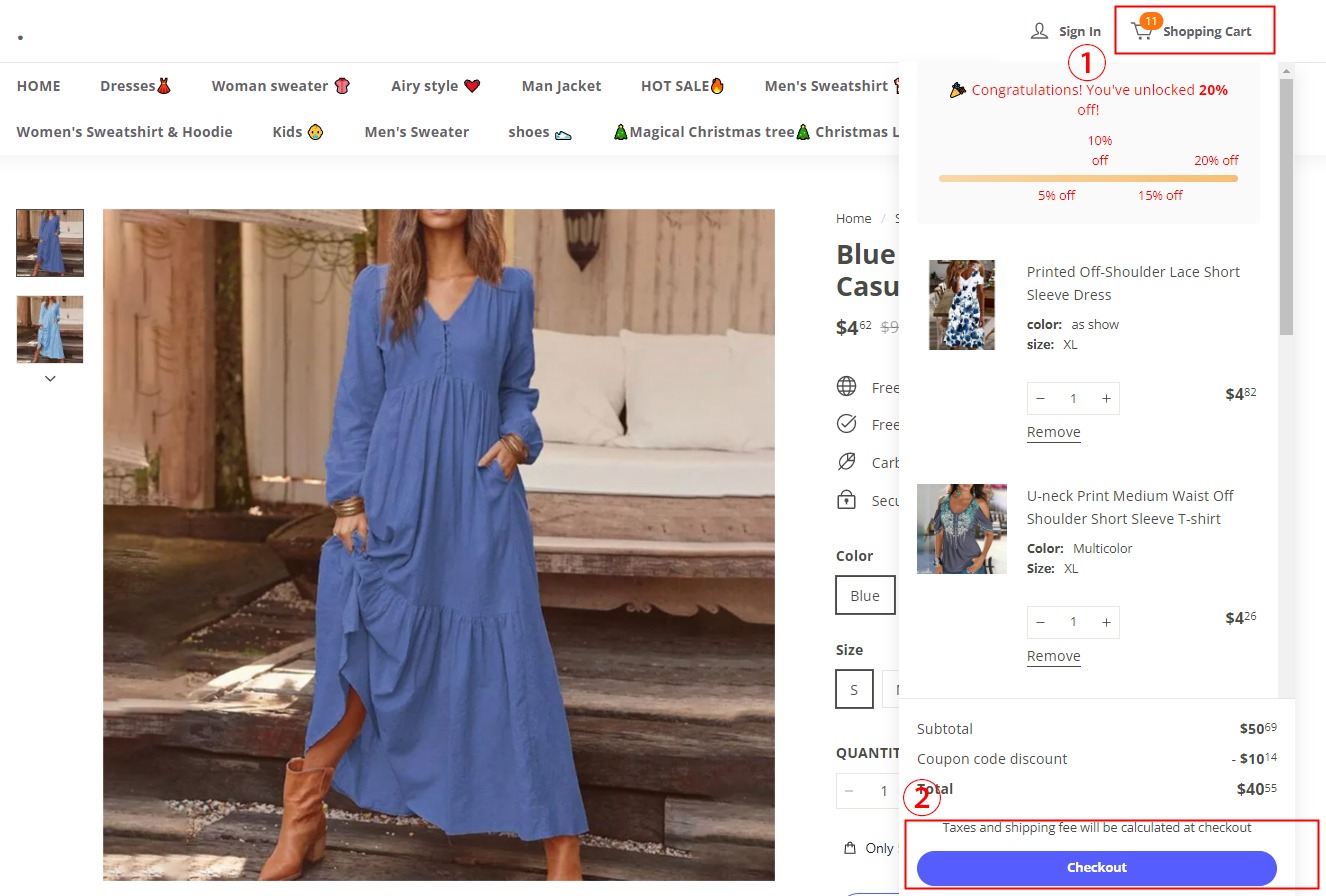 On the product collection page.
You can select the size of the style directly through ③ and add it to the cart!
Step 3
Complete shipping and billing information.
Enter your Email

Fill in the shipping address;

Choose one shipping option;

Select a payment method;

Click on "Pay now".
* means "If available". View more information about Coupon Code and Bonus Point here .